Our staff's commitment to you
Our staff is committed to providing support, compassion, information, and direction as needed to all members of our community, their families, and friends who are dealing with loss and grief.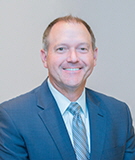 Joe Schmidt
Owner, Director
joe@mcnearneyfuneralhome.com
Joe is a native of Redwood Falls, Minnesota, and has been with the McNearney Funeral Home since 1995. Joe attended Mankato State University and has a Bachelor of Science degree in Mortuary Science from the University of Minnesota. He is a past president of the Shakopee Rotary Club and enjoys being on the International Youth Exchange Committee. Joe was recently a board member of the Shakopee Crime Prevention, Inc. He enjoys helping as an usher at his local church. A Minnesota outdoorsman, when not attending kids' events, Joe enjoys fishing, hunting and golfing with his friends.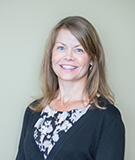 Amy Schmidt
Owner, Preplan Consultant
amy@mcnearneyfuneralhome.com
Amy Schmidt is a graduate of Arizona State University with a Business Management degree. Amy has worked in commercial real estate in Arizona and as an Account Executive in the technology field. She has been the Pre-Need consultant for the funeral home since 2003. She is active in her church, serving as a committee member and Sunday School Teacher. Amy serves as an Ambassador for the Shakopee Chamber of Commerce. When not busy with kids' activities, Amy enjoys golfing, biking, and outdoor activities.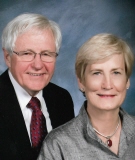 Jim and Julie
Previous Owners
Jim and Julie McNearney purchased the funeral home from Charles and Tad Cavanaugh in 1975 and built the current facility in 1991. Jim and Julie sold the funeral home to Joe and Amy Schmidt in 2012. Jim continues to work with Joe and Amy and Julie is enjoying retirement.